Overband Cross Belt Magnetic Separator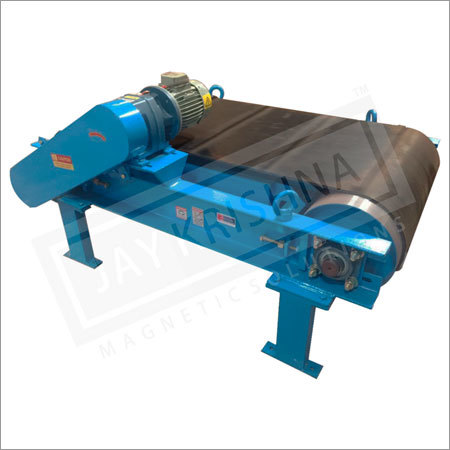 Overband Cross Belt Magnetic Separator
By keeping in mind varied specifications of our respected clients spread all over the country, we are providing Overband Cross Belt Magnetic Separator that can be installed either inline over the terminal head pulley, or transversal to the conveyor. This range is designed to eliminate tramp metal from the product carried by belt, vibratory feeders or inclined planes. Overband Cross Belt Magnetic Separator is used when an automatic Removal of ferrous contamination is necessary. Customers can avail this range at most reasonable prices.
Applications :
Five Type Of Separators Re Designed To Operate At A Predetermined Working Gap Over The Conveyor : 100, 150, 200, 250 And 300Mm.

The Speed Of The Belt , The Nature Of The Product, Its Density, Its Granulometry And The Size Of The Pieces Which Have To Be Extracted Are On Of The Parameters To Be Taken Into Consideration When Choosing The Type Of Overband.