Inline Drum Magnetic Separator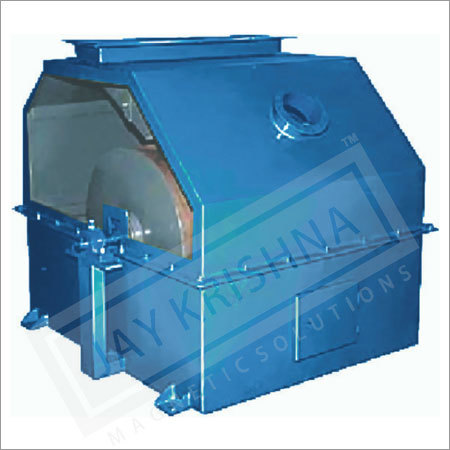 Inline Drum Magnetic Separator
Being the most respected organization guided by experienced and knowledgeable professionals, we provide
Inline Drum Magnetic Separator
which is available for installation in the Feed lines such as at the outlet of elevator, screw conveyor. The
Inline Drum Magnetic Separator
is used for cattle feed plants, flour mills, refractories, glass, rice mill, minerals and many other products. The magnetic drum incorporates high intensity stroncium / rare earth magnets. We also offer this magnetic separator at industry leading prices, without any compromise on the quality.
Key points
Strong & rugged construction
Automatic separation of iron impurities
Completely enclosed design to avoid dusting and pollution
Salient Features :
Drum Consists Of High Coercivity Modern Anisotropic Permanent Magnets.

Strong & Rugged Construction.

Automatic Separation Of Iron Impurities.

Completely Enclosed Design To Avoid Dusting And Pollution.